10 Jul, 2017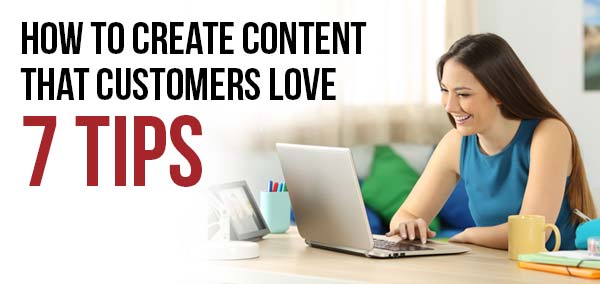 With search engines shifting focus to Authoritative Content and penalizing SEO shortcuts, content is again the true king in search marketing. To drive results, search marketers need to focus on creating high-quality, authoritative content that customers love.
But how exactly do you create high-quality content that your customers love? Here are a few tips.
1.Know Your Audience
Shooting in the dark doesn't help in creating authoritative content. Before even penning down your thoughts, it's important to analyze the audience. Writing for a specific persona than for a general audience will help to engage the audience better.
The content that you create should be authoritative enough to answer the questions of your prospects. Along with understanding your audience, a thorough analysis of the topic in question is important as well.
2.Always do Through Research
Painstaking research is the next step in creating high-quality content that your audience loves. Your content should convincingly answer the 5 Ws (Who, What, Where, When, & Why) and 1H (How). In addition, you need to:
Research for useful resources

Figure out the tone of the content

List headings and sub-headings
3.Simplify, Simplify, Simplify!
Simplicity works well with authoritative content. Complex ideas in your content flow need to be broken down into simple, tiny bits. Mostly, complexity is a result of inadequate research and incomplete learning.
The attention span of online audiences is very short. If you complicate things, your bounce rates are likely to shoot up. Avoid it at all costs. Simplify, Simplify, Simplify!
4.Focus on Trending Topics
In content marketing, the best way to target prospects is by writing about breaking news or trending topics. Get onto search engines and research breaking news. Use Quora, Twitter, or Yahoo Answers to find trending topics.
You don't have to worry if your topic isn't exactly news or a highly trending topic. Use breaking news of interest to highlight and enhance whatever you are writing about.
5.Enhance the Content
Engage and entertain your audience. Make them read till the end and come back for more. Content marketing works only when audiences love your content. Put every effort into engaging your visitors with creative content presentations.
Try these:
6.Gain Trust
The trust of your prospects is directly proportional to the authority of your content.
When prospects are investing their time to read your content, ensure that you provide solution-based content. If the content is already present elsewhere, bring a unique approach to it.
Take some time out to proof-read your work. Don't leave any room for typos, misspellings, punctuation or grammar errors.
You really need to be producing error-free content.
7.Recognize Other Authoritative Sites
Gain knowledge about other authoritative sites which will not cut into your market share. Start linking to those sources for information and statistics. By using these links, your article will receive more authority.
Look for authoritative articles to provide references/links, but be careful about the relevancy of the topic.
For more information on this topic, Click Here.